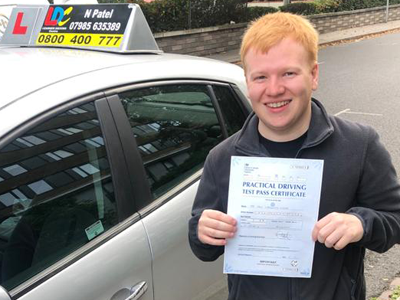 Paul
I had a fantastic time learning to drive with Nirav. I am a very nervous person and I was so daunted by the idea of learning to drive. Nirav made me feel comfortable and safe while learning to drive. He is also very funny which helps the process not feel so bad. I would recommend him to anyone. I passed first time with Nirav which is something I thought would never happen.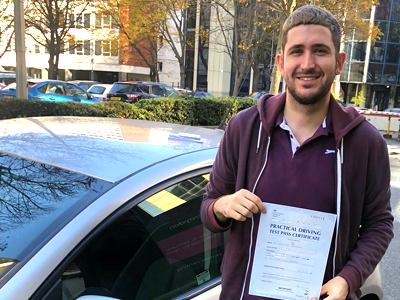 Chris
Just passed my test and I just couldn't be happier!!!!!
He was my first instructor I found, and kept it with him all the way, I HIGHLY recommend Nirav as driving instructor. He has always thought to teach me in the way that works for me (as we all are different) and the way he was doing it was just right, I was getting it very well. He is also very funny, patient and he was also listening well to what I thought that I was not getting very well and he gave the best tips. His parking tips are just so good and easy to follow! You will never be scared to park your car in any way. Thank you so much Nirav! Was really nice to meet you and drive with you the whole summer!
Christina
Best Instructor in Croydon
As I had moved around a fair but I've had a number of instructors over the years but I must say that I was so lucky to have found Nirav, he is by far the loveliest and best instructor I've had!
Fantastic support and feedback throughout, I feel I accelerated my learning within a matter of lessons and had fun at the same time. Best of all, I now feel really confident about driving on the roads!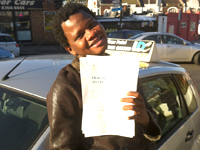 Tunday
Nirav! Your style of teaching is the best after 10 lessons I passed! I crown you the King of driving instructor. Thank you.